Live From Your County — It's Field Day 2021!!!.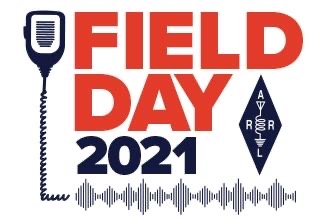 It is time to start planning Field Day 2021. With that in mind, what can we do to make Filed Day in our counties a great success?
ARRL had made several resources available to use at http://www.ARRL.org/FieldDay. You will find Field Day Logos, media packs, and much more information to help for planning and promoting Field Day.
Elevator Speech
Dust off your elevator speech. Get your 30 to 90-second, "What is Amateur Radio" / "What is Field Day" speech ready to give to anyone and everyone you talk to.
Mark Your Calendar
Pull out your calendar and add these to your calendar to help you plan for Field Day. We all know that "time flies," so keep this timeline in front of you so you don't miss out on great opportunities.
Start now, by building a list of all reporters, news anchors, meteorologists, public officials, and served agency contacts.  I use Google Sheets to manage names, titles, email addresses, and phone numbers.
Within the next week, send out a personal invitation (not a press release) to each contact, letting them know about Field Day and inviting them to visit your Field Day site.  You can attach the What is ARRL Field Day? Flier to the email. (There are several FREE plug-ins for Google Sheets that will allow you to create "mail-merged" personal emails — you want the emails you sent to be personalized to the contact, not just a generic form email.)
A few days to a week after sending the initial invite, follow up with key media and public officials by phone or in-person to extend an invitation to Field Day. (If you are going to visit in person, it does not hurt to take a box of donuts to leave for their office.)
In early June, send a follow-up email to remind your contacts of the dates for Field Day and any special events you may have at your event that they may wish to attend. (Free food, special tours of your Field Day site, or any classes.)
About two weeks prior to Field Day, send a press release to the news desk of all your media outlets.  This will help to get your event on their calendar and when assignments are given for the weekend, your event will be one of the considered events to cover.
Invite Yourself!
Offer yourself to do pre-Field Day interviews to your media outlet.
Radio
TV
Meteorologists
Newspaper
Most news outlets have open time slots available for "Public Interest" stories. Contact your key local reporters or news anchors and offer to do an interview with them about Amateur Radio and Field Day. Interviews can be a great way to demonstrate Amateur Radio to the public. If you have questions on how best to conduct these interviews, you can contact Bob Inderbitzen at ARRL at binderbitzen@arrl.org.
Proclamation — Just Ask…
The statement, "The answer is always 'No!' if you don't ask," is true. So, contact your County Manager or City/Town Mayor and ask for a Proclamation to name the week of Field Day as "Amateur Radio Week." The ARRL Field Day Media Pack gives a generic template for such a proclamation. Most County Managers and City/Town Mayors are happy to make a proclamation and presentation to your Amateur Radio Club.
Let's plan and promote Field Day and let our communities know that we are still here and ready to support them when we are needed.
Did you know…
A bill was recently introduced by Arizona Congresswoman Debbie Lesko to designate April 18, 2022, as National Amateur Radio Operators Day. This idea came from 12-year-old, Raymond Anderson, N7KCB, of Peoria, Arizona. It is ideas like this that promote our great hobby and show the public what we do and how we support our communities.
ARRL President Rick Roderick, K5UR, praised the initiative. "The voluntary contributions of America's approximately 774,000 amateur radio operators in support of the critical communications infrastructure of the United States are rarely recognized. … Congresswoman Lesko's resolution is an important first step in correcting that oversight. On behalf of ARRL's members and all amateur radio operators, I commend Congresswoman Lesko for her support of amateur radio and her leadership in bringing deserved recognition of the 106+ years of amateur radio's substantial influence on the development of modern communications."