Strengthening Relationships between Amateur Radio and our Served Agencies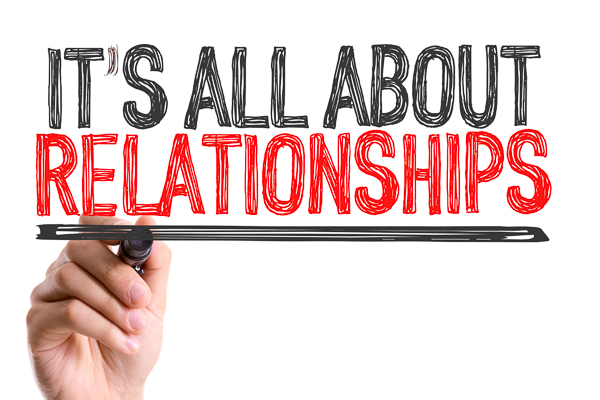 For over a century, amateur radio has played a crucial role in emergency communications and disaster relief, allowing communities to stay connected in times of need. Amateur radio operators work closely with served agencies, including the American Red Cross, the National Weather Service, and local emergency management agencies, to provide a valuable communication link during emergencies. In this blog post, we'll explore ways to foster a good relationship between amateur radio operators and served agencies, and how this collaboration can benefit both parties.
Communication and Mutual Understanding
The foundation of a strong relationship between amateur radio operators and served agencies is effective communication. This means understanding each other's roles and responsibilities during an emergency situation. Amateur radio operators should reach out to their local served agencies, attend their meetings, and engage in conversations about how they can collaborate during a crisis. This will ensure that both parties are on the same page when an emergency arises.
Training and Skill Development
It's essential for amateur radio operators to be well-trained in the skills required to support served agencies during an emergency. This may include knowledge of the Incident Command System (ICS), the National Incident Management System (NIMS), and the various communication protocols used by served agencies. Participating in training sessions, workshops, and exercises with served agencies can help amateur radio operators sharpen their skills and build trust with their partners.
Volunteering and Service
One of the best ways to demonstrate commitment to a served agency is through volunteering. Amateur radio operators can volunteer their time and expertise in various capacities, such as assisting with event communication or participating in emergency drills. This not only strengthens the relationship between both parties but also allows amateur radio operators to gain valuable experience working in real-world situations.
Equipment and Resource Sharing
Amateur radio operators and served agencies can benefit from sharing resources and equipment. By pooling resources, both parties can save on costs and ensure they have access to the tools needed to communicate effectively during an emergency. This may include radios, antennas, or even meeting space for training and planning sessions. Promoting the value of amateur radio and its role in serving agencies can help strengthen relationships and garner support from the community. Amateur radio operators can participate in public events, such as community fairs or open houses, to showcase their skills and educate the public about the importance of emergency communication. By raising awareness, amateur radio operators can demonstrate their commitment to serving their community and potentially attract new members to their ranks.
Fostering a good relationship between amateur radio operators and served agencies is crucial for effective emergency communication. Through open communication, training, volunteering, resource sharing, and public outreach, amateur radio operators can build strong partnerships with their served agencies. These partnerships not only benefit both parties but also ensure that communities are better prepared to face emergencies and disasters.