New Truck — New Radio Setup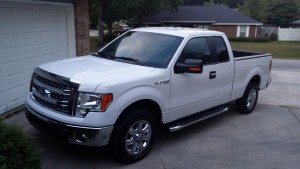 Well, I had to get a new truck — after 10 years and 201,000 miles, my trusted Chevy Trailblazer died.   So now on to a 2013 Ford F-150 XLT.  So here is the setup in the new truck.  I still have some wire management to do, but it is functioning and turned out great!
(you can click on the photos to see the pictures better)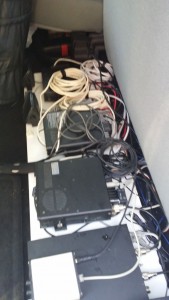 Kenwood 710a, Icom 2820, Icom 706 with LDG tuner and SignalLink
mounted on a board that fits nicely under the back seat.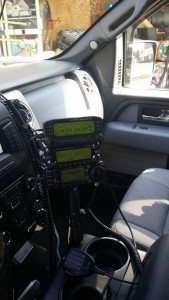 Heads mounted using a RAM Mount with extension at the center console.
Very low vibration and easy to see.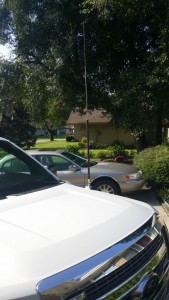 Opek 600 antenna mounted on a fender mount.
Still working on the proper grounding and engine noise.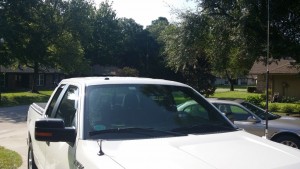 2 UHF/VHF antennas mounted to the back door on either side of
the truck and the HF antenna at the hood.
Still working on a couple of issues with engine noise and wire management, but all in all very functional.  When the laptop deck is installed I have full digital capabilities on the 706 and the 710.
More updates later…