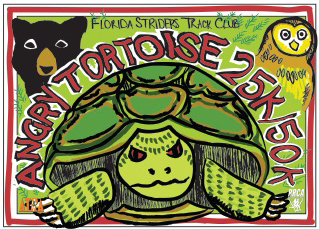 This past Sunday, Clay County ARES supported the Florida Striders Track Club in their annual Angry Tortoise Run held at the Cary State Forest.
We had 7 operators on site for the event.  All communication was done via simplex.
Thank you to those operators who made this event possible.  The event organizers were very pleased with the support that we provided and have already said they want us to assist on other events!
Here are a few photos from the event: